15 May

Believe It Or Not, Microsoft Is Giving Away A Zune MP3 Player In 2023

Microsoft Office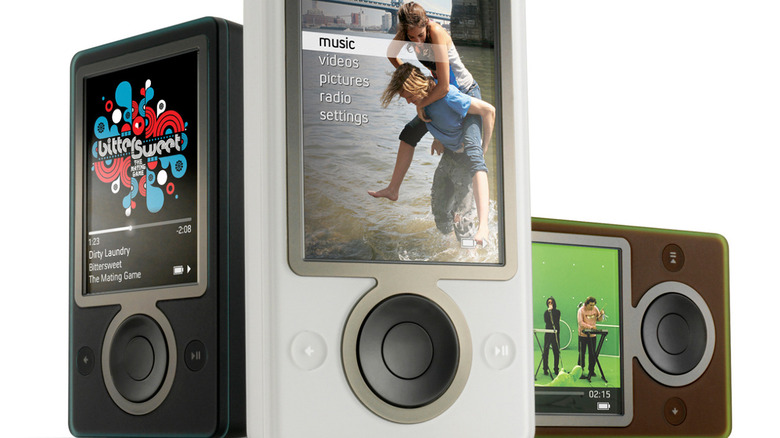 Microsoft
Historically, the Microsoft Zune always played second fiddle to the blockbuster that was Apple's iPod. Now, in the days of smartphones and streaming music, MP3 players from all brands have just about gone the way of the digital dinosaur. However, today Microsoft announced via Twitter that it's giving away an unopened 8 GB Zune in a promotion with the recently released third "Guardians of the Galaxy" movie from Marvel. The retro MP3 player would certainly be a fun thing to own, but it may be of limited utility more than a decade after the device came out. 
In honor of @MarvelStudios' #GotGVol3 we're giving away this never opened Microsoft Zune. We have no idea if it works. Like and RT for a chance to win! US 18+. Ends 5/17/23. Rules: https://t.co/Mdr2C4z9aY. #ZuneSweepstakes pic.twitter.com/SOR6IMCKqB

— Microsoft (@Microsoft) May 15, 2023
According to the tweet: "We have no idea if it works." Contest rules state the value at $180. It's certainly a less-than-conventional sweepstakes giveaway, but it might be just the piece someone needs if they have an aging technology collection. While the Zune was not as popular as its Macintosh equivalents, unopened pieces of vintage technology have been gaining in popularity in recent times. 
Microsoft's ancient iPod competitor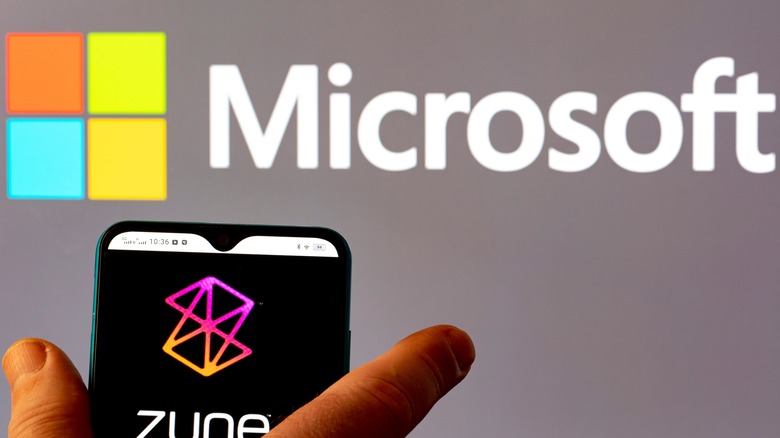 IgorGolovniov/Shutterstock
Microsoft is opening the giveaway to anyone who likes and retweets the announcement post. Using social media to win a device that was already obsolete by the time social media exploded is a rather ironic twist of technological history.
Although the Zune given away by Microsoft will likely stay sealed forever, if you happen to come across a Zune, don't pitch it into the e-waste pile just yet. Contrary to what you may have expected, there is actually a thriving community that modifies antiquated Zune players with new refinements like solid-state drives and Bluetooth capability. R/Zune on Reddit is full of tutorials and pictures of people's Zune collections. 
The iPod may have become the apple of everyone's eye when it came to mass-market MP3 players, but the Zune is, however briefly, getting at least some of the spotlight and recognition back, both from the contest and prominent screentime in the new "Guardians of the Galaxy" movie.