Lighthouse, the Seattle-based company that provides technology and services for e-discovery, compliance and information governance, said today that former Microsoft vice president and CIO Ron Markezich will become its chief executive officer effective Oct. 1, succeeding Brian McManus, who has been in that role since 2011.
McManus will remain with the company in the role of executive vice chair.
Markezich, who has been a member of the Lighthouse board of directors since October 2019, has spent nearly 25 years at Microsoft — the last 15 as a corporate vice president leading teams that included global commercial pricing and licensing, Microsoft 365 marketing, U.S. enterprise sales, and Microsoft Online as the incubation leader for Office 365.
From 2004 to 2007, he was Microsoft's chief information officer, the youngest person ever to have served in that role.
"After serving as CEO for the last 11 years, in which we've consistently been the fastest growing company in the space with strong financial results, I know that the company is well-positioned for this transition and the next phase of its growth," McManus said in a statement. "Ron's energy, experience set, and cultural fit make him the ideal person to lead the company forward. Under Ron's leadership, Lighthouse will accelerate its ascension in our industry, and I'm looking forward to assisting that acceleration in any way I can in my new position."
"I couldn't be more honored to follow in Brian's footsteps," said Markezich. "Brian has built an amazing business with an impressive culture where people are empowered to provide world class solutions for a blue-chip set of clients. Lighthouse has also built a valuable technology platform to further serve our clients and lead the industry. I'm excited to lead this extremely talented and forward-thinking team to bring clarity, simplicity, and efficiency to the increasingly complex landscape of e-discovery and data governance."
Bob is a lawyer, veteran legal journalist, and award-winning blogger and podcaster. In 2011, he was named to the inaugural Fastcase 50, honoring "the law's smartest, most courageous innovators, techies, visionaries and leaders." Earlier in his career, he was editor-in-chief of several legal publications, including The National Law Journal, and editorial director of ALM's Litigation Services Division.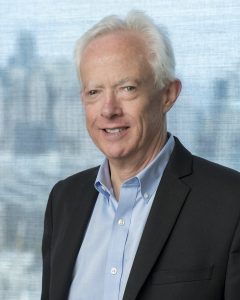 Bob Ambrogi is a lawyer and journalist who has been writing and speaking about legal technology and innovation for more than two decades. He writes the award-winning blog LawSites, is a columnist for Above the Law, hosts the podcast about legal innovation, LawNext, and hosts the weekly legal tech journalists' roundtable, Legaltech Week.


Receive a weekly digest of all new content.
You have successfully joined our subscriber list.
This is one of my favourite marketing stories. I've told the story over virtual beers (pandemic), at conferences, and as a humorous anecdote to every business I talked to that is trying to drive leads online organically. And now I'll share it with you. This is the story of how I accidentally came to dominate…
Source

ABOUT LAW SITES
LawSites is a blog covering legal technology and innovation. It is written by Robert Ambrogi, a lawyer and journalist who has been writing and speaking about legal technology, legal practice and legal ethics for more than two decades.