28 Apr

It's the end of the line for yearly Windows 10 updates, says Microsoft

Microsoft
The last version of the last version of windows —

Windows 10 will still get security updates until mid-October 2025.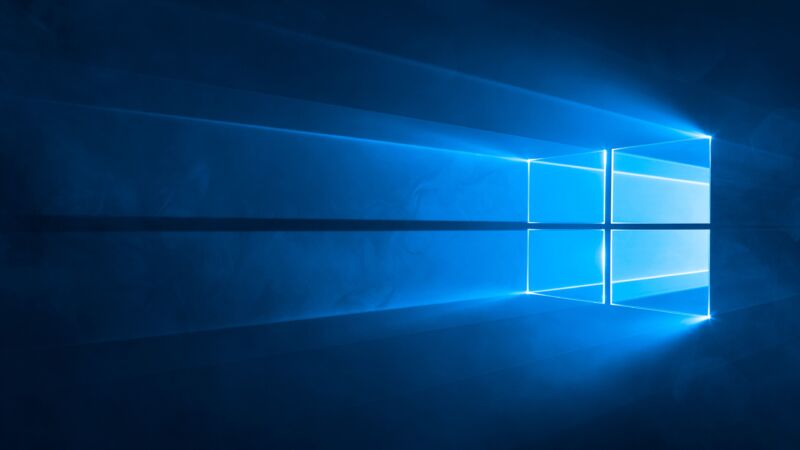 Although Windows 11 was released in October 2021, Windows 10 has received yearly "feature updates" since then. Windows 10 21H2 was released at roughly the same time as Windows 11, and Windows 10 22H2 arrived a year later.
But version 22H2 will be the end of the road for Windows 10, according to a road map update posted yesterday. Microsoft product manager Jason Leznek reiterated that Windows 10 will continue to receive security updates until the October 2025 cutoff date, but there will be no more yearly feature updates for Windows 10.
"As documented on the Windows 10 Enterprise and Education and Windows 10 Home and Pro lifecycle pages, Windows 10 will reach end of support on October 14, 2025," writes Leznek. "The current version, 22H2, will be the final version of Windows 10, and all editions will remain in support with monthly security update releases through that date."
In terms of the practical day-to-day impact on people still using Windows 10, this isn't a huge deal. The company never published comprehensive release notes for Windows 10 22H2, and most of Microsoft's effort has clearly been going to Windows 11 and its built-in apps over the last year and a half. At least some of the people still running Windows 10 are doing it because they don't want to deal with changes, so the end of feature updates isn't exactly heartbreaking.
The looming 2025 update cutoff means that PCs that don't meet the Windows 11 system requirements will no longer be able to get officially supported Windows security updates. Most of those systems will be at least seven or eight years old at that point, which is old but not past the point of usefulness for many devices; users will either need to take their chances with an unsupported Windows 11 install or an alternate operating system like ChromeOS Flex or some other Linux version.
Leznek also said that the next "LTSC" version of Windows 11 wouldn't be released until the second half of 2024. LTSC, or Long-Term Servicing Channel, versions of Windows receive security updates for longer than other yearly Windows releases, and they're intended to be stable platforms for IT managers to use if they don't want to keep up with deploying new Windows releases every year. The regular consumer versions of Windows 11 should still see a major 23H2 update in the second half of this year.