Microsoft Outlook 2019
INSTANT DIGITAL DELIVERY!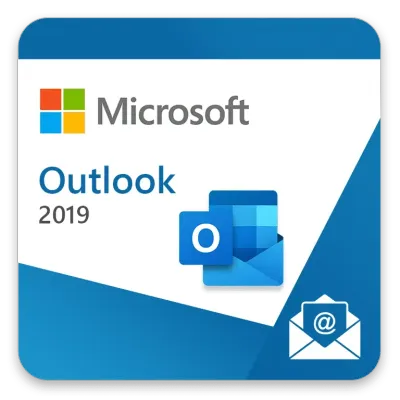 What our customers say about us
Can't make up your mind? Why not pay later?
Select Klarna or Clearpay on checkout
Description
Microsoft Outlook 2019 Product Features:
Well-suited with Windows 10/11 and macOS

Microsoft Product: Full-featured software suite for home and office use.

Genuine product key

Complete version
Product Information:
Microsoft Outlook 2019 is an email client, task manager, scheduling tool, contact manager, note taker, and so much more. Use it all together or separately. The mission of Outlook is to help you work smarter. Work better with colleagues and customers via email, share calendars so you can schedule events together, manage your contacts to keep track of their birthdays and anniversaries, and set reminders for special tasks. It helps you stay on top of everything—even during hectic days at work.
Keep your e-mails updated
Work smarter, not harder. With improved sorting and filtering tools, you can now see your best projects at a glance and invite colleagues to projects with ease. And with built-in Office Document Discovery, Microsoft Outlook 2019 can help you locate and reuse relevant business documents in your email attachments.
Schedule online and be on-time
Make your job easier and your life simpler. With a customized calendar meeting invite, scheduling Microsoft Outlook 2019 is the easiest way to find creative new ways to stay on track. Microsoft Outlook is loaded with editorial content that will keep you on schedule with your day of the week, week of the month, and month view of the month. This new version will display all your emails, messages, files meeting planners, and attachments so you can spend less time looking for information.
Easy time-zone tracking
Add multiple time zones to your Outlook Calendar with Outlook 2019's new multiple time zone support. No more perplexing issues with time zone math, no more jumbled appointments. Designate a specific time zone for meetings, and choose whether the meeting reminder should be delivered in that time zone or one of the attendees. With Outlook 2019, you can see your calendar in either your preferred local time or the meeting location's local time.
Microsoft Online Support
If you need assistance with a Microsoft product, subscription, or service, contact Microsoft experts via live chat, phone for assistance with technical issues, system tune-ups, security settings, optimizing system performance, and more product-related concerns.
EES-LWJ4D5698
Live Stock:
In stock