10 Apr

Today's best deals: Microsoft Spring Sale discounts Xbox games, Surface, and more

Office
Dealmaster —

Microsoft's Spring Sale also includes a ton of cheap movies and game titles.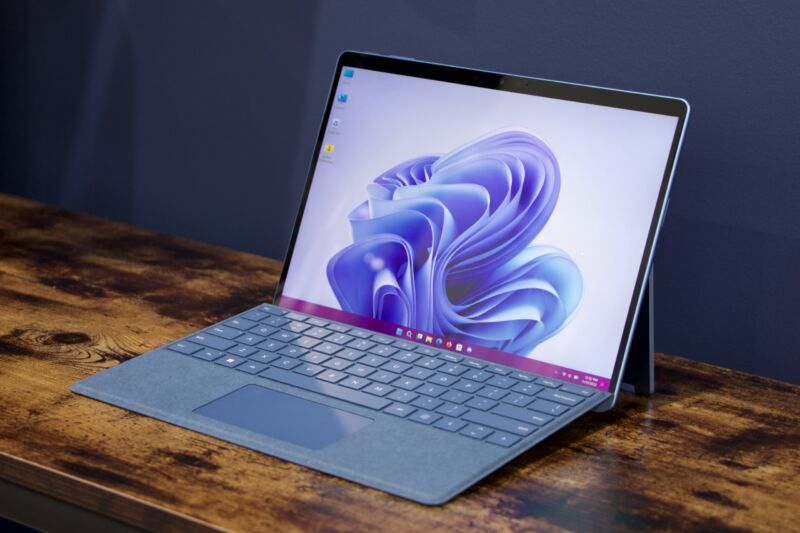 Microsoft's Spring Sale is in bloom, bringing notable discounts to the Surface Pro 9, Surface Laptop 5, Xbox games and controllers, PC games, and some movies. All of these deals are live on Microsoft's website, but Amazon is concurrently matching or exceeding many of them. We also have Apple's AirPods Pro still on sale, matching its lowest prices tracked. As always, we use tracking sites like CamelCamelCamel and Keepa to compare current sale prices to the typical street price to ensure the sales we find are good deals, too.
The Surface Pro 9 is the best tablet-laptop on the market. It uses a backlit detachable keyboard cover and is optimized with a digital pen (the Surface Pen). It's lightweight and has a smaller footprint than most 2-in-1 laptops while packing enough power to edit media and handle light gaming at higher configurations.
The Surface Pro 9 (Intel Core i5, 8GB RAM, 256GB SSD) is currently on sale for $961. That's just under $100 less than the current entry point for Apple's 12.9-inch iPad Pro with 128 GB of storage, and more than $200 less than the 256GB iPad Pro. If you need to step up performance, you can double the RAM (16GB) and swap in Intel's Evo i7 processor for $1,400, typically $1,600. Doubling storage on that model will run you $1,600 currently, down from its usual $1,900 price.
Microsoft Surface Pro 9 13-inch tablet PC (2880×1920, Intel Core i5, 8GB RAM, 256GB SSD) for $961 ($1,100) at Amazon
Microsoft Surface Pro 9 13-inch tablet PC (2880×1920, Intel Core i7, 16GB RAM, 256GB SSD) for $1,400 ($1,600) at Amazon
Microsoft Surface Pro 9 13-inch tablet PC (2880×1920, Intel Core i7, 16GB RAM, 512GB SSD) for $1,600 ($1,900) at Amazon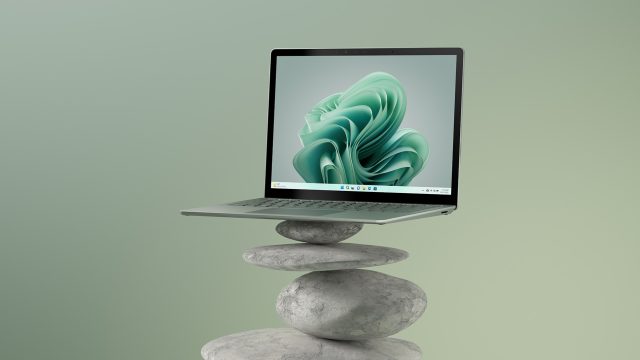 Microsoft's Surface Laptop 5 is also on sale for up to $450 off, depending on the model. It's a solid choice for a mid- to high-end laptop. When we reviewed the Surface Laptop 4 (also on sale, up to $500 off), we found it to have a comfortable and satisfying keyboard and trackpad experience, be it in the 13-inch or 15-inch models. The Surface Laptop 5 uses the same design and display but adds charging via a Thunderbolt 4 port, and Microsoft says battery life is improved by about an hour, at 17 and 18 hours respectively, for the 13.5- and 15-inch models.
The entry-level 13-inch variant is on sale from Amazon for $900 and packs an Intel Core i5 processor, 8GB RAM, and a 256GB SSD. The 15-inch model starts at $1,100 for an i7 model with the same RAM and storage, but it can option up to as high as 32GB RAM with an Intel i7 processor and 1TB of storage, currently selling for $1,950 (typically $2,400) on Amazon. There are significant discounts on just about every model in between, as well.
Xbox controllers, games, PC games, and movies
Apple AirPods Pro for $200 ($250)
Apple's latest AirPods Pro are also at their lowest recorded price, matching Black Friday lows. The Pro model has noise cancellation and rubber tips to control outside sounds and provide a better fit. It's great for plane and train rides, but you can turn on Transparency Mode to tune in to your surroundings if you're out for a run in a busy area. Apple says this mode will also tune in to voices better, which one study found the AirPods Pro to do well enough to compete with some hearing aids. These features bring battery life down to about 4.5 hours versus the regular AirPod's six-hour life, but if these features are important to you, it could be worth the compromise. The Pros are sweatproof, according to Apple, and they utilize spatial audio to tune the music to your unique ear shape.