Microsoft Outlook 2021
INSTANT DIGITAL DELIVERY!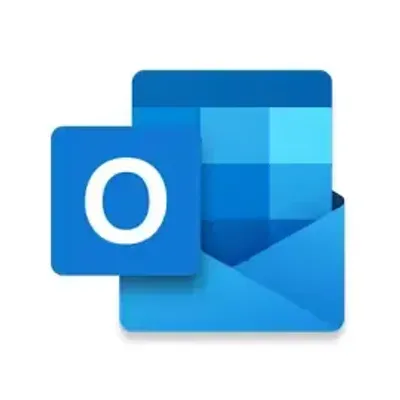 What our customers say about us
Can't make up your mind? Why not pay later?
Select Klarna or Clearpay on checkout
Description
Outlook 2021 comes with new features, along with its already strong arsenal of existing tools. You'll be able to type up emails, manage your personal and work life, and keep in touch with the people in your life. All from one app.
Your inbox, your rules
Outlook 2021 allows you to set up inboxes for focused and other incoming messages. This lets you separate important mail from personal or junk messages. You can set up custom rules, whitelist email addresses, and make your inbox fit for your own unique needs.
Instant Search
Instant searches are fast and easy-to-use for finding email messages anywhere within Outlook 2021. Using the new Instant Search to find emails in Outlook 2021 is quick and easy. Just select the search bar from any screen and type away!
Translator and ink
Get your voice heard with the new Outlook 2021 translator. With 70+ languages and an internal transcription service that can turn email messages into more than one language on-the fly, you'll be able to speak freely across borders without needing third-party translation services!
With the new integration, you can translate email messages into more than 70 languages on-the-fly and view the transcript as well as image annotations. You can even draw or write directly inside your message using a digital pen, mouse or your fingers — it's up to you!
New stock media
With the updated Office stock media library, you can write messages with rich media content that will take any email from good to great! Microsoft is constantly adding more shapes and icons to this collection — check back often for fresh additions or sign up for Microsoft 365 to get the latest content any day.
Enhanced color picker
In Outlook 2021, Microsoft has added a new input field for color values in the Colors dialog. No more need to convert between RGB and HEX formats! For any property where you can define colors, you now have an option of entering them as their respective HEX codes such as #0F4C81 (Red), or 444 (Dark Gray).
Other key features:
Updated Design: Outlook 2021 comes with a new, modern design that includes a simplified ribbon, new icons, and support for dark mode. The updated design provides a cleaner and more intuitive interface, making it easier to find the features you need.

Natural Language Search: Outlook 2021 supports natural language search, which allows you to use everyday language to search for emails, contacts, and calendar events. For example, you can type "emails from John last week," and Outlook will show you all the emails from John that were received last week.

Focused Inbox: Outlook 2021 includes a Focused Inbox feature, which separates important emails from less important ones. The important emails are moved to the Focused tab, while the less important ones are moved to the Other tab. This feature can help you stay focused on the most important emails and avoid distractions.

Calendar Enhancements: Outlook 2021 includes a range of enhancements to the calendar feature, including the ability to add events quickly, better support for online meetings, and improved view options.

Improved Performance: Outlook 2021 is designed to be faster and more responsive than previous versions. It includes improvements to startup time, search speed, and overall performance.

Better Collaboration: Outlook 2021 includes a range of collaboration features, such as the ability to share calendars and contacts and improved support for Microsoft Teams. These features make it easier to collaborate with colleagues and manage team schedules.
EES-2021OO
Live Stock:
In stock