Microsoft Windows 10 Enterprise
INSTANT DIGITAL DELIVERY!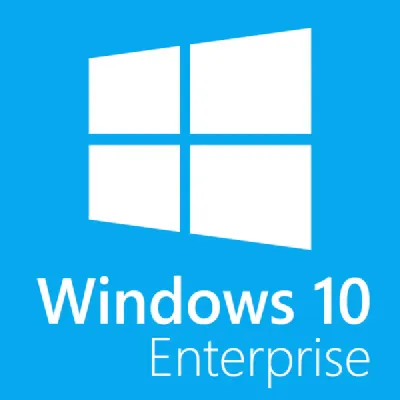 What our customers say about us
Can't make up your mind? Why not pay later?
Select Klarna or Clearpay on checkout
Description
Microsoft Windows 10 Enterprise Product Features:
Works with 1 GHz (or higher) 1 GB for 32-bit OS or 2 GB for 64-bit OS

Windows OS: Full-featured software suite for home and workplace use.

Genuine product key - authorised Gold Microsoft Partner

The complete and latest version

Upon successful completion of your purchase, you'll promptly receive a 25-digit activation key for Windows 10 Enterprise and COA (Certificate of Authenticity).
Product Information:
Windows 10 Enterprise is intended to provide updates for the duration of the device's supported lifetime. There are two kinds of updates that can be provided: quality updates and feature updates. Top-notch updates, which include both security and non-security updates, are typically released once a month. Functionality updates, which are typically provided twice a year, include quality updates as well as the addition of new features to Windows 10. It is critical for your device's security to ensure that it receives these updates and is kept up-to-date. Windows 10 checks for updates regularly, so you don't have to. When an update is available – and if enough disk capacity is available on your device – it will be installed automatically.
Reliable data protection
The encryption capabilities let you protect your data from unauthorized access through BitLocker Drive Encryption technology. It also allows for automatic unlocking of a computer's hard drive when the unlock code or Recovery key for a device is provided. Finally, it offers to protects your PC, which allows you to block malicious software from installing and running, even without a signature update from a Safeguard PC-compatible antivirus application.
Hardware visualization
Virtual hard drives, virtual switches, and a variety of other virtual devices can be created in Hyper-V and added to virtual machines. Allows virtualized computer systems to run on top of a physical host. These virtualized systems can be used and managed in the same way that physical computer systems can, but they do so in a virtualized and isolated environment.
Easy and safe log-in
Windows Hello is a new way to sign in that eliminates the need for passwords. Create a pin, use a fingerprint, or use a device that only works with your Windows 10 device to secure it. Windows Defender – a strong defense is essential. Because Windows 10 includes free anti-malware protection, you don't need to worry about passwords; simply sign on and go. Shielded VMs – protects your most sensitive data by isolating it from potential attackers.
Microsoft online support
If you run into a problem or can't find a solution, Microsoft has you covered with free technical support via chat or phone. Allows you to ask, get help, and assistance with Microsoft products related to your purchase.
Editions
Windows 11 Enterprise, version 21H2 | 64-bit ISO

Windows 11 Enterprise, version 21H2 | 32-bit ISO

Windows 11 Enterprise LTSC 2021 | 64-bit ISO

Windows 11 Enterprise LTSC 2021 | 32-bit ISO
The Windows 10 Enterprise LTSC 2021 edition provides customers with access to the Long-Term Servicing Channel as a deployment option for their special-purpose devices and environments. This edition does not get updated with any new features, and features from Windows 10 that could be updated with new functionality are not included (e.g., Cortana and all in-box Universal Windows apps).
EES-HRLWL5680
Live Stock:
In stock